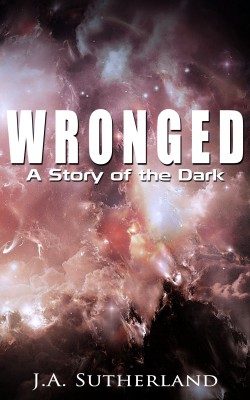 Wronged: A Story of the Dark
Jon Bartlett's path is clear before him. Finish his last year of schooling, then off on the family's ships to learn the intricacies of interstellar trade. Then a message of tragedy at home comes for him and his expected life is flung far out of reach.
Wronged is a short story set in the Alexis Carew universe. It takes place some thirty years before the start of Into the Dark (Alexis Carew #1). It is best read after The Little Ships (Alexis Carew #3).
Wronged is also offered free of charge when you join the author's mailing list at www.alexiscarew.com, so there's that.